ALL custom themes in CobaltKiss. Updated on April 30th, 2022.
Large size images are included. Recommend browsing under WIFI.
ORIGINAL PICTURES AS BACKGROUND FOR THE PREVIEW THEME IMAGES IN THIS COLLECTION WILL NOT BE USED FOR COMMERCIAL PURPOSE. IF YOU ARE THE AUTHOR AND YOU DON'T WANT YOUR ARTWORK TO BE USED HERE, OR YOU FIND WRONG AUTHOR IS ATTACHED TO AN IMAGE, PLEASE CONTACT ME.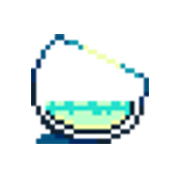 适合技术小白们的 Debian 10 / Ubuntu 20.04 Pleroma 安装指南